Gone are the days when there was just one boring style to wear a saree blouse. Today, there are a number of options to choose from. Everything in a saree blouse is customizable from the cut of the neck/back to the style of the sleeves. A saree blouse is a statement! Here are some blouses for inspiration when you are choosing a blouse style for your wedding outfits.
[ad#Google Adsense]
This is a traditional choli style blouse with hooks to secure and a string to tie the blouse at the back.
[ad#Google Adsense]
Another choli style blouse, but this time with a very deep back!
A halter style net blouse with embroidery.
Looking for a blouse that is more fashionable? Check out this halter blouse which has a collar and is secured by hooks at the back. If you like deep backs, you will love this blouse!
[ad#Google Adsense]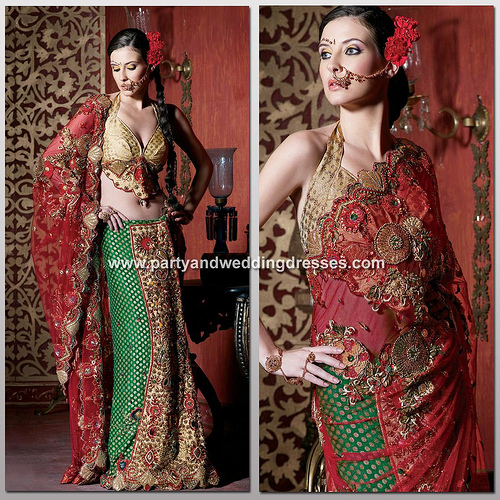 This halter blouse is made of brocade. A brocade blouse goes with almost any sari. If you do not want to wear your matching sari blouse and want something more trendy, then brocade blouses are definitely the way to go.
[ad#Google Adsense]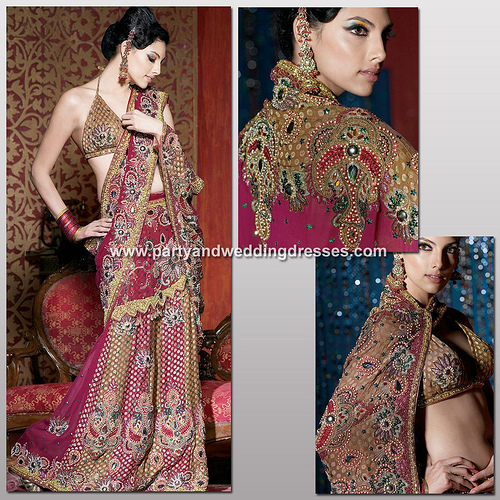 Check out this gorgeous bikini style blouse! Love the embroidery on the brocade.
Check out this beautiful turquoise net blouse with stone work border on the bottom edge.
[ad#Google Adsense]
Check out the puff sleeved blouse below! Love the work on the blouse.
[ad#Google Adsense]
Long sleeved blouses are in! Whether it was Vidya Balan's blouses in the movie Paa or Kareen Kapoor's choli in the Bollywood hit 3 Idiots, long sleeved blouses look very elegant and stylish.
Check out Deepika Padukone donning a long sleeved blouse in Om Shanti Om: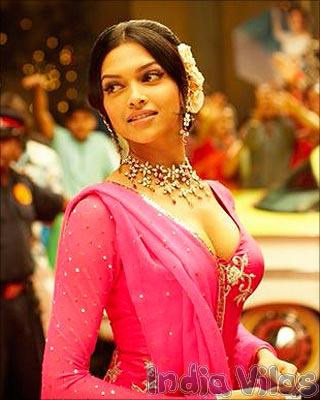 4 Responses to "Latest Saree Blouse Styles and Cuts"