A wedding planner once told me, "Your wedding invitation is the first impression of your wedding." That thought has stuck with me, and I truly believe, that your wedding invitation should be put together with great thought, and be a reflect what your wedding will be like. The trends in wedding invitations change every year, and it can be hard to keep up with them. One of the hottest wedding trends these days are luxury boxed invitations. Marigold Events (ME) had the opportunity to talk to Puneet Gupta (PG), who designs these kind of boxed couture wedding invitations.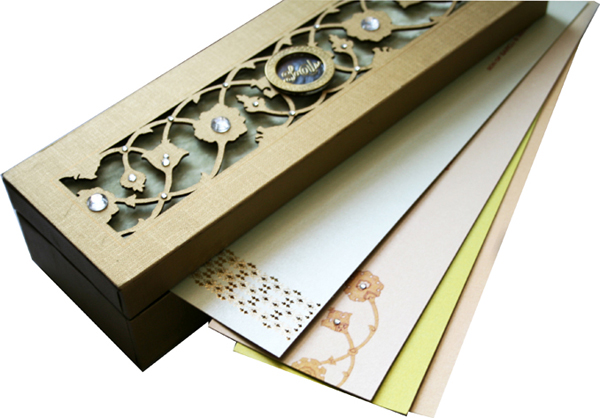 ME: What is your background? How did you get started with designing wedding invitations?
PG: I am a NIFT graduate and have had a love for design since my childhood. After having worked as a design consultant for various Indian & International brands in the lifestyle and fashion industries, I finally decided to use my design capabilities, technical expertise and love for beauty to launch a luxury line of bespoke wedding invitations and favors. Since then, there has been no looking back and with every wedding invitation we produce, this passion for designing has grown stronger and my love for print novelties is getting deeper.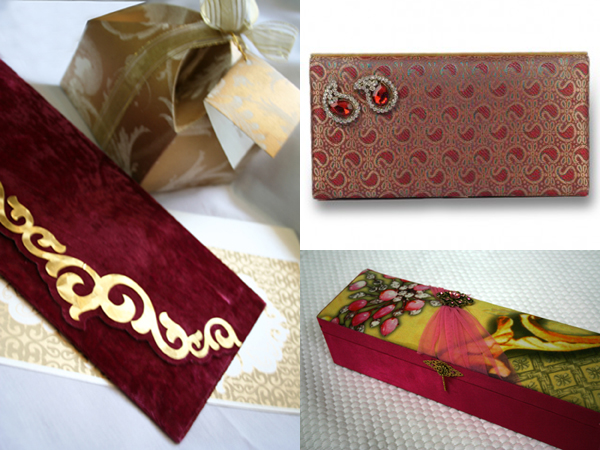 ME: What is your unique design style like and what inspires your style?
PG: Our designs spell class, luxury, and beauty. All of the invitations are designed with aesthetic perfection, and unconventional imagination in mind. We are all about deeper appreciation for arts, where we encourage clients to view the world through an artistic lens. Personally I am inspired from everything unique: from art movements to fashion ensembles  to Victorian flavor with touches of ethnic India.
ME: How do you use printing technology in designing wedding invitations?
PG: From texture with a few strokes, 3 dimensional pop-ups embellishments & print textures, we use printing techniques with many variations. Various printing technologies are incorporated in every invitation that we design. From innovating the conventional and traditional silk screen prints to blending metallic foils with advanced digital printing, we combine richness with state-of-the-art depictions, blending all mediums possible, giving it a modern twist.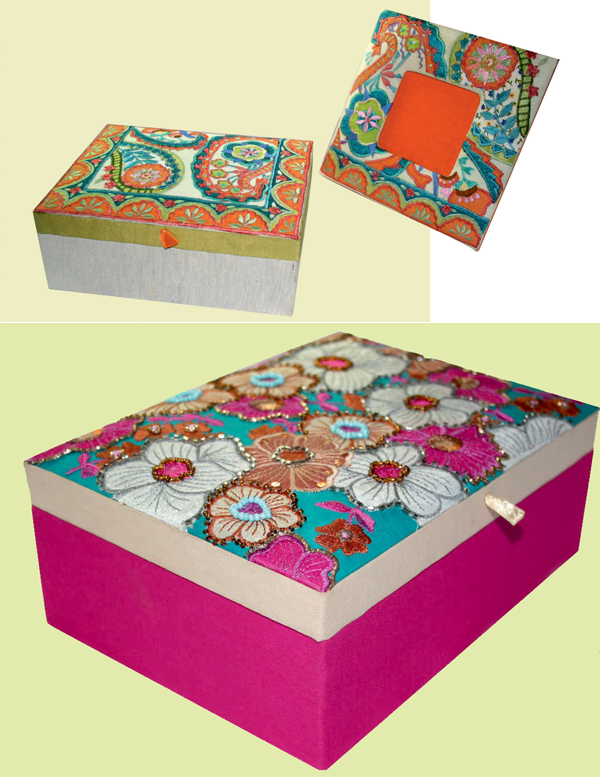 ME: What is the price range of your invitations? How can brides outside India order your invitations?
PG: The luxury invitations starts from as low as $10 to unlimited splurging. We do long distance wedding projects, where we communicate with brides over email. If the bride is traveling to India for her wedding shopping, we can schedule an appointment with them at our studio in New Delhi.
Puneet Gupta's Design Boutique is based out of New Delhi, India and offers luxury wedding invitations & gifts. The boutique offers a premium range of boxed wedding invitations, which have a range of bespoke digital prints. The philosophy of Puneet Gupta's line of invitations is to blend Fashion and design together to create pieces of par excellence. Apart from these couture boxed invitations, Puneet Gupta's collection also features custom-made gifts and favors custom made to your taste.
One Response to "Luxury Wedding Invitations for South Asian Weddings"