This week we are featuring An Affair To Remember: Destination Wedding of Nisha and Jiten. The lovely photos are a courtesy of Mili Ghosh Photography. Nisha and Jiten had a wedding celebration spanning four days, where they hosted around eleven events in Hua Hin, Thailand. The theme of their wedding focused on their "Travel Journey", which is the very core of their relationship. From Spain to Rajasthan, they unfolded each event with a destination.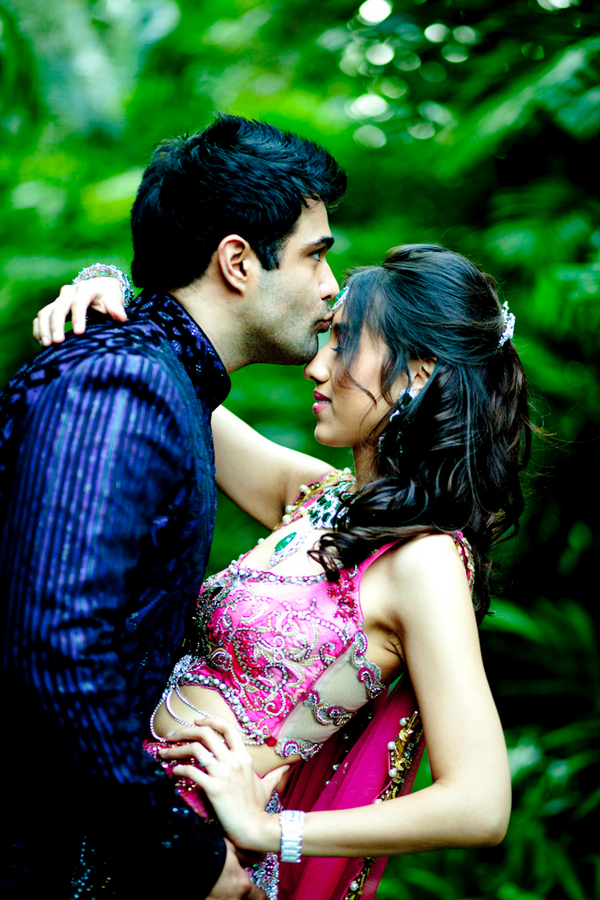 [pinit]
Yesterday we featured the Japanese themed high tea Mehendi of Nisha and Jiten. Today we are featuring the dazzling evening of Nisha and Jiten's Sangeet. For the Sangeet the theme was Rajasthan Royale. Like all their events, the couple's planning was impeccable, which was reflected in the smallest of the details. The shades of pink in the decor and lighting were reminiscent of Jaipur – The Pink City. There were two gorgeous grandstands on either sides of the dance floor and wood work against the walls. Looking at the decor, one can't help but feel as if they are in Jaipur.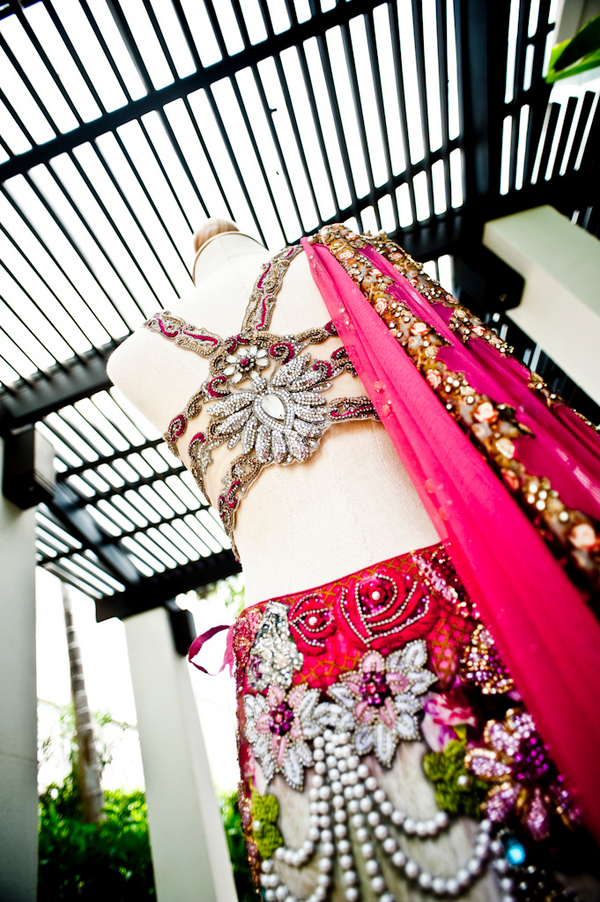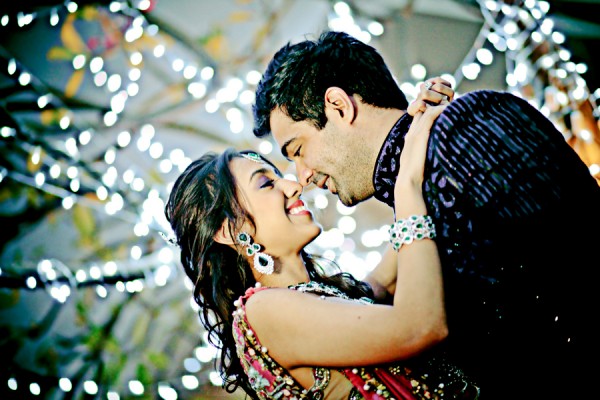 [pinit]
The grand doli entrance of Nisha set an upbeat mood for the night. Charged up performances from friends and family were followed by a big surprise for the guests: Mika Singh. The ever so popular singer from Bollywood, Mika wowed all the guests with his singing. From young teenagers to uncles and aunts, they all danced and rocked to his peppy numbers. So sit back and enjoy the beautiful pictures from the royal sangeet of Nisha and Jiten.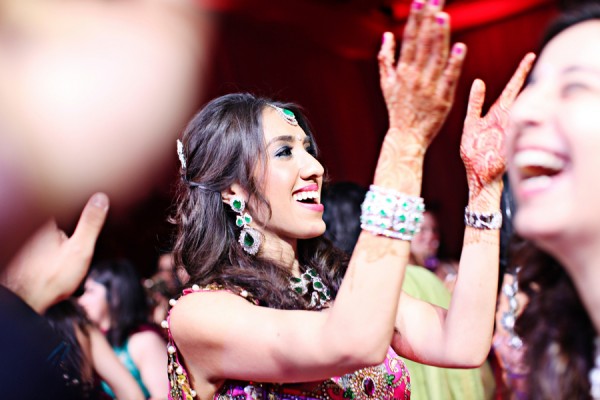 [pinit]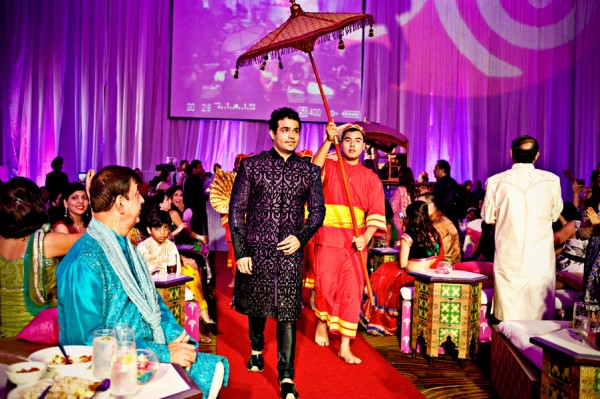 [pinit]
Sangeet Credits:
Photography – Mili Ghosh of Memories in Motion
Lehenga – Anjali and Arjun Kapoor
Shoes – Custom designed by Monica Fig
If you like what you see so far, Click 'Like' below to see more!
Author:
neha