Happy Wedding Wednesday! While planning your wedding can be rewarding and fun, at times it can get stressful and chaotic. What if I told you that you can get rid of the stress and chaos that comes along with wedding planning and guest engagement. Yes. There is an App for that. The name of App for stress-free wedding planning is Appy Couple.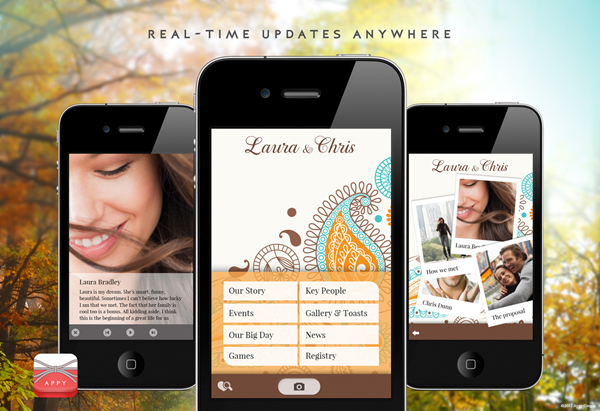 Exactly a year ago, Sharmeen Mitha-Sehgal was in Mumbai, India for her sister's wedding. Now everyone knows how beautiful Indian Weddings are, but at the same time all the details can get convoluted which results in confusion and chaos. Sharmeen, CEO and Co-founder of Appy Couple, quit her full time job, to build an App, which would make Wedding Planning, not only fun, but stress free for the couple and their guests.
After talking to a number of brides, Sharmeen felt there was a demand in the market, where there was a need for an App or a Website where all the details of a wedding would come together in one place. Currently, the service is available on iPhone, iPad, Android, and the Web.
So, how does it work? Right now you can visit the Appy Couple's online portal and request an invitation. Once you are in, you can select from a wide range of themes on their website, which complements your wedding in the best possible way.The bride can then set up details related to her wedding, such as the date of the wedding, "How we met?", "Proposal", Name and Details of events, Set up the guestlist etc.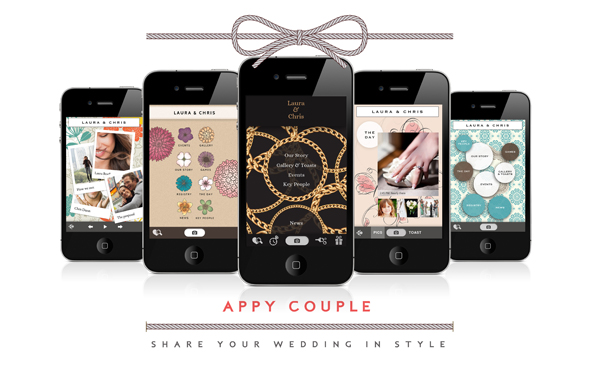 Once the bride is satisfied, she can send an email out to all her guests with an invitation to download the app, and the code for the wedding. The guests can then view all the details of the wedding, such as couple's story, details of all the events they are invited to, dress code, and the countdown to the wedding.
What's more? The guests can write on the couple's guest book, upload pictures, write on your guestbook, and even make toasts – all through the App. Appy Couple streamlines the wedding planning process, where you don't have to send multiple invitations, save-the-dates or evites, a platform for your guests to interact, and is a single repository for all your wedding pictures/details. No more disposable cameras, or need to follow up with your guests for pictures.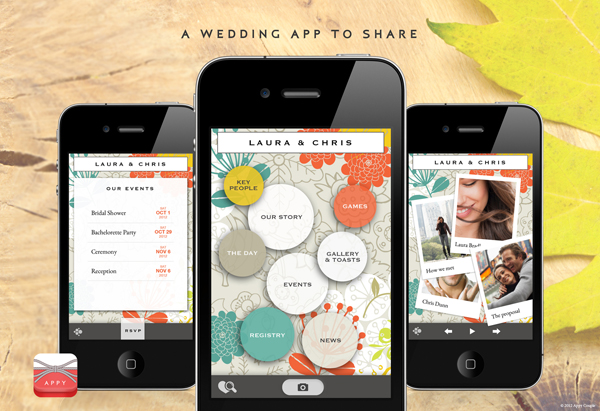 As a wedding planning tool, Appy Couple has universal appeal. It works with any kind of wedding, and also works for different timezones. In fact, it has been used globally, for example, in Australia, Hong Kong, UK, Singapore, and even South America. Appy Couple has a lot more features in pipeline like Seating Charts.
If you have feature requests, design ideas, or would like to provide feedback to Appy Couple, do visit their website at appycouple.com/feedback. They would love to hear from you!
If you like what you see so far, Click 'Like' below to see more!
Author:
neha
2 Responses to "Stress-free Wedding Planning? There is an App for that!"