The breathtaking beauty of Taj Mahal has inspired many a poet, artist, and philosophers around the world. Taj is not just about architecture, and design, but also love, emotions, and expression. In the spirit of Taj, today we are featuring a series of Indian bridal designer wear inspired by the timeless monument.
Internationally acclaimed fashion photographer, Pravin Talan, in association with the Taj Mahotsav committee (Uttar Pradesh Tourism) initiated a unique and first of its own kind project, "With Love from TAJ". The ten-day photo shoot explored the Taj like it has never been before. It featured top Indian Designers: Rohit Bal, Tarun Tahiliani, Sabyasachi Mukherjee, Falguni & Shane Peacock, Anamika Khanna and Anand Kabra. Each of the creations reflects the designer's unique style, interpretation and inspiration from the monument.
Talan says: "Since childhood, I have been fascinated by the lore of the Taj Mahal. After spending 30 years shooting beauties and beautiful places, I am back shooting what is ultimate in architectural elegance and a climax of perfection."
Anand Kabra
"A constant reminder of the beauty, talent and expertise that we have to offer…a declaration of love…how can one not be inspired by the Taj?"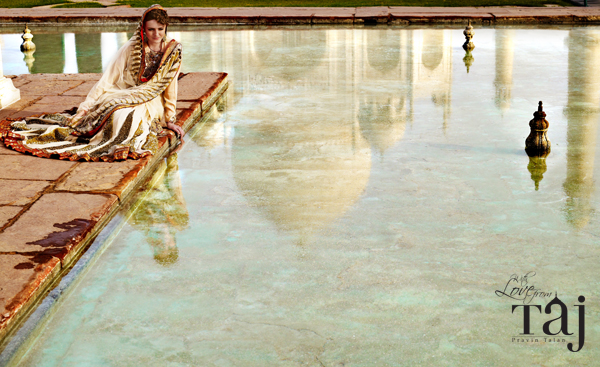 Tarun Tahiliani
"Taj Mahal is perhaps one of the most beautiful architectural jewels in the world. What fascinates me is the intricacy of the inlay work inside the Taj, I think its one of the finest in the world."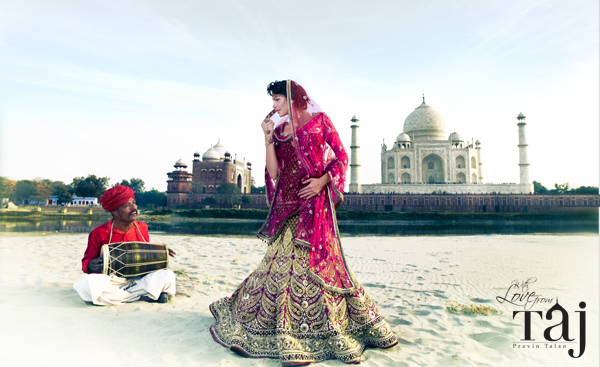 Sabyasachi Mukherjee
"For me the Taj Mahal is an epitome of love and luxury – the two main ingredients that drive any design house towards perfection."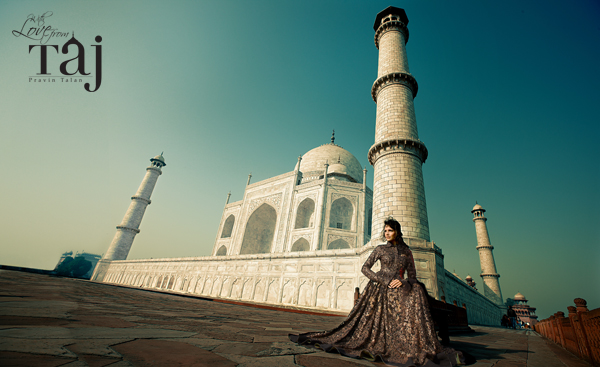 Anamika Khanna
"The Taj Mahal has been an inspiration to artists and designers across the world. The cutwork, the mosaic patterning, the symmetry, and the sheer magnitude are to be revered. It often serves as inspiration in my work, and always perhaps will in some form or the other."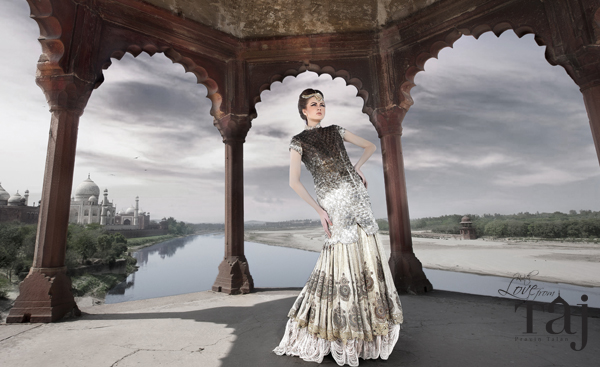 Rohit Bal
"A confluence of love, art and craftsmanship, the ivory monument that is the Taj Mahal has been my inspiration for a long time, subtly visible to a keen eye for couture."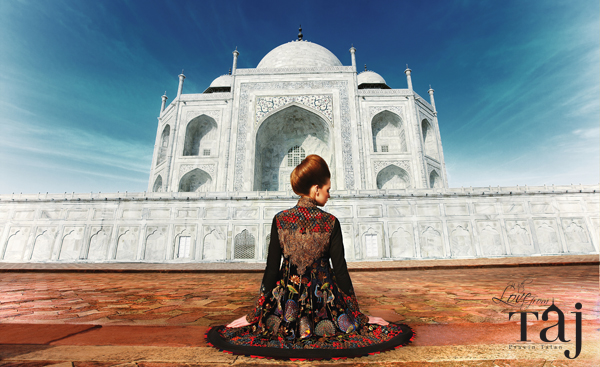 Falguni & Shane Peacock
"Taj Mahal is unparalleled in its exquisite form and grandeur, in its intricate fine inlay work and extra ordinary detailing. To be at Taj Mahal is a humbling and inspiring experience for any artist in the world."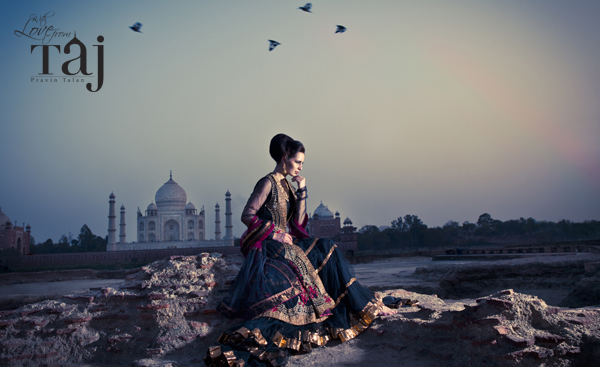 "With Love From TAJ", truly a milestone, promotes the exquisite craftsmanship that flourishes in the small lanes and by-lanes of Agra city. The project was styled by Aastha Sharma and Mohit Rai, and supported by Archaelogical Survey of India, which is currently celebrating its 150 years.
The photos truly pays a tribute to the eternal love story that inspired the making of the Taj Mahal; Fashion world's first ode to the TAJ.
Photo Credit
Pravin Talan
If you like what you see so far, Click 'Like' below to see more!
Author:
neha