How to don your Diva look this wedding season
Comments Off

on How to don your Diva look this wedding season
Advice, jewelry, Wedding Saris
With the wedding season here, it is time to refresh your wardrobe to make sure you will be dressed to impress. For most of us ladies, going shopping in India is not always a feasible option. Borrow It Bindaas,  online boutique for beautiful saris, anarkalis and accessories, provides Bindaas or "worry free" service to rent or buy Indian outfits from the convenience of your own home.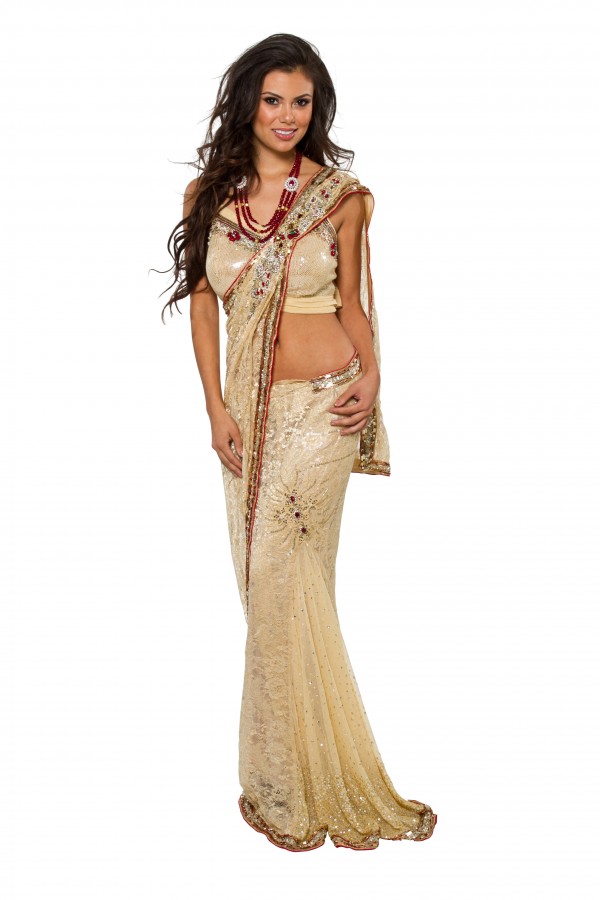 Why Bindaas?
Like most of us, Co-founders of Borrow It Bindaas, Riddhi, Siddhi, and Manshi, grew up playing dress-up with their mom's Indian outfits. To avoid spending big bucks on designer Indian outfits, they eventually found themselves forming a sari swapping circle of girlfriends and cousins. While this would give you more variety, eventually you are bound to repeat outfits and fall back on latest styles.
Enter Borrow It Bindaas. The lovely ladies at Borrow It Bindaas started the company for fashionistas who want to dress in a new and trendy outfit at every wedding/event, without having to break the bank. As the sari enthusiasts from Borrow It Bindaas put it, "From the sexy styles of Bollywood saris in Mumbai to the traditional handcrafted sarees of Kolkata, to the Couture inspired styles of Delhi, we have it all!"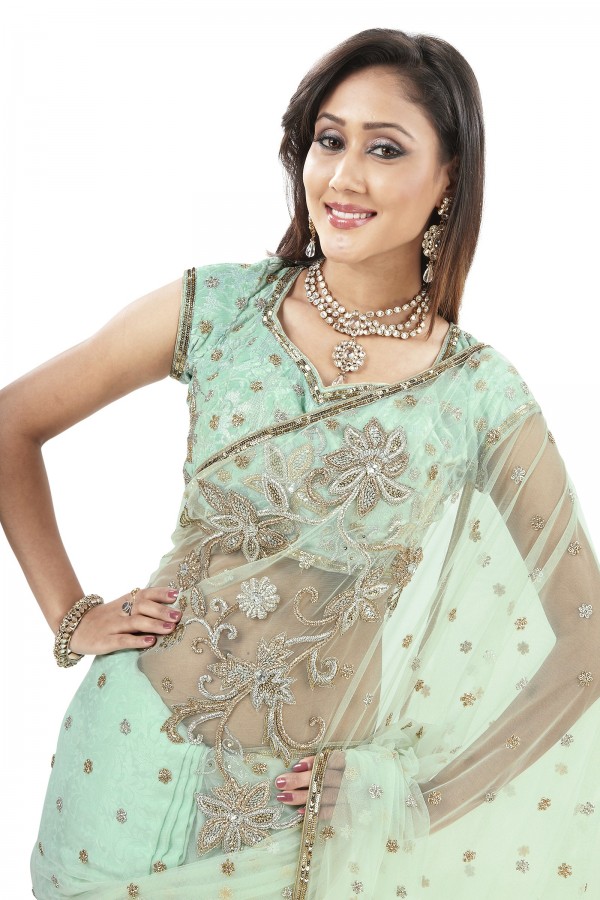 Bindaas Basics: Like. Borrow. Return. Repeat
You may wonder, "But how does it work?" The experts at Borrow It Bindaas want to make sure that you look and feel fab for your event and make the entire process super easy for you.
You can peruse through their website and pick from one of their gorgeous styles. Once you Like your selection, you enter your address and date of the event and how long you need the outfit for. Typically the period of rental is 5 – 10 days, but can be extended via a special request.
Borrow It Bindaas offers different options for sizes based on the standard US dress size.  They have a sizing chart on their website to help you select the perfectly fitted outfit. Worried that the blouse may not fit you? Borrow It Bindaas has it all covered – they include a free second back up blouse and additionally a Bindaas kit, which includes safety pins, Bindis, surprise goodies, and also an instructional guide on how to drape a sari.
Your borrowed sari comes with a pre-paid, pre-addressed envelope that you can drop off at UPS store, or drop box on the last day of your rental before noon. You don't even have to stress about dry cleaning – now that is hassle free!
If you feel you need more help, you can call the Bindaas Experts or email them. In Southern California, they also offer fittings, consultations, and even saree draping services for their clients.
Read more about the Bindaas Divas' experiences.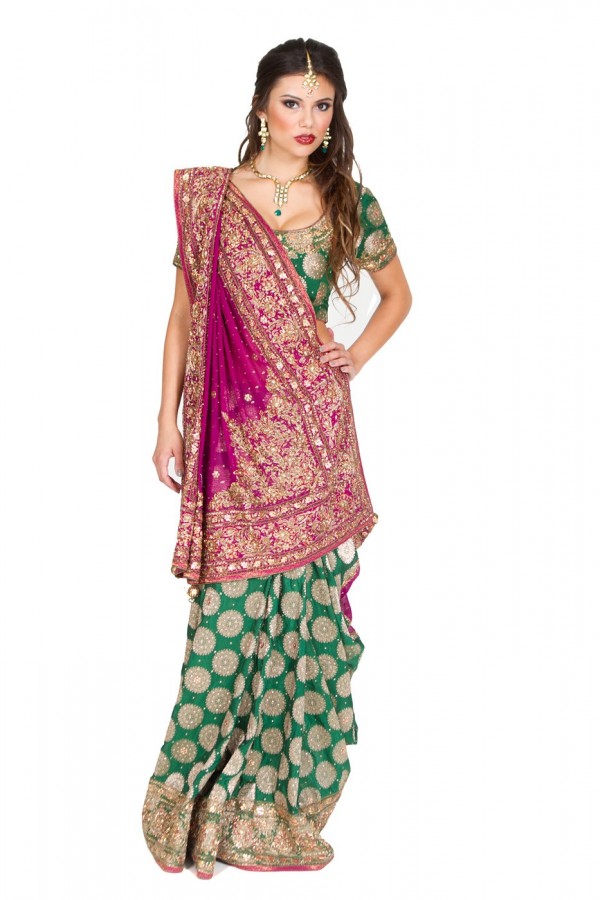 "What's there for me?"
Borrow It Bindaas has great options for brides, brides' families, bridesmaids, or any guest attending an Indian wedding/ event. Their talented team in India scours the latest trends to keep their inventory versatile as well as fresh, and bring the styles that our super stylish, comfortable, and will work in the U.S.
Borrow It Bindaas keeps each and every outfit in prime condition by assessing the wear and tear after every rental, getting it drycleaned, and getting it fixed by an in-house tailor.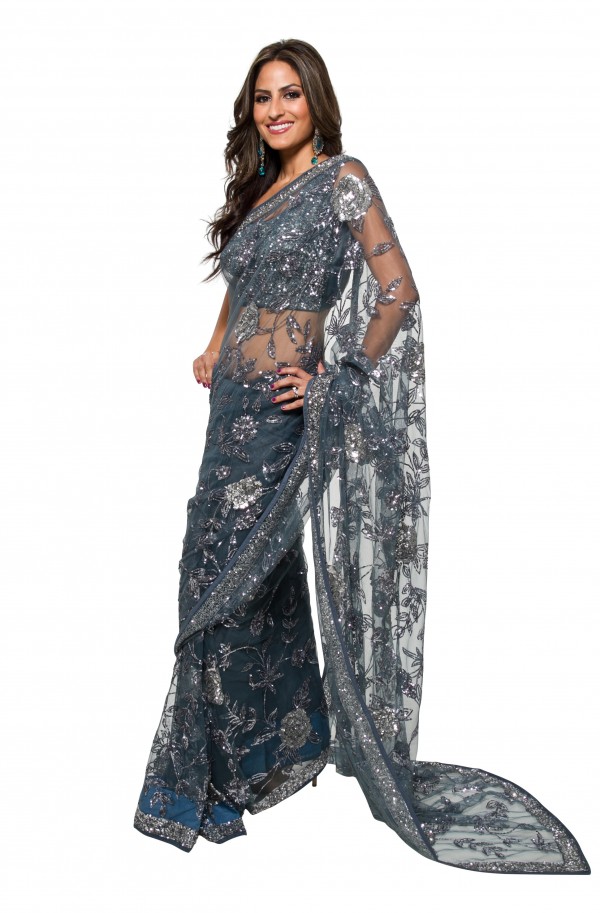 New for Wedding Season 2012
This wedding season, Borrow It Bindaas is showcasing super fun saris inspired by trends in U.S., Bollywood, designer wear, and practicality of use. I am absolutely in love with their easy-to-drape pre-stitched saris, chandelier earrings, cocktail rings, and cuff style bracelets. To make it even easier, they now offer "Match Your Style" website feature, which helps you match accessories with your outfits!
Already a Bindaas Diva and/or want to learn more? Share your "hassle-free" Bindaas experience, or leave your question as a comment below.