Today we are featuring beauty tips for all you lovely ladies! We recently interviewed Ashmeen Munjal, renowned make up artist based in India. Ashmeen started working as a make up artist fifteen years ago, and has learned from the very best: Shahnaz Husain, Habib, Nalini Yasmeen, and Cory Walia. She has salons in Delhi and Mumbai, and one slated to open very soon in Dubai. Ashmeen also works with many London based magazines and events. Here is the latest scoop on bridal beauty for you gals!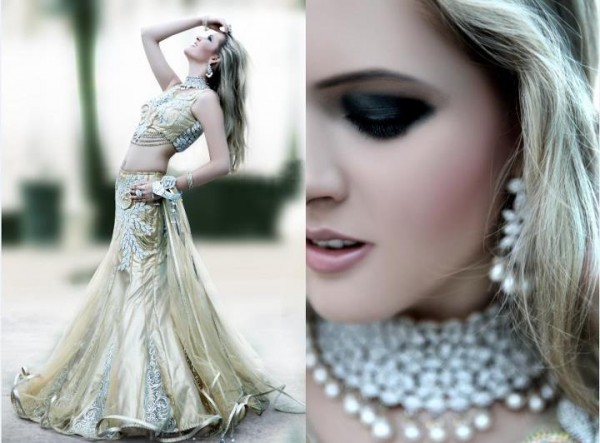 Skin Care Regimen Before Wedding
Yes, you do need to eat your fruits, and you do need to eat those vegetables. For a glowing skin, Ashmeen recommends white, green, and red colored fruits and veggies. Probiotic yogurt is a great antioxidant and great for skin. A regular diet helps a lot, which means your meals should be timely. Remember to put your sunscreen on a regular basis, and drink plenty of water. While wedding planning can take toll on the best of us, it is important to relax and pamper yourself around the time of your wedding.
First Things First
Every bride wants to have a flawless skin on their wedding day. For that make up base is very important. Ashmeen recommends high definition make up over any other kind, especially for long events. She says the HD make up products, not only make your skin glow and look natural, but it also lasts 8 to 16 hours, depending on the weather. This will definitely make for great pictures on your wedding day.
While bronze bases are very in these days, they should be avoided in bridal make up. Brides should use something that is "Forever and Elegant" not something that is "In Fashion but not Forever".