Welcome to #FashionFriday on Marigold Events! This summer we will bring a series of posts written by Gina Mathew, Founder of Couture Rani. These posts will feature an Indian Fashion Designer, talking about how they got started in the industry, and their unique style. This week's Featured Fashion Designer is Rohit Bal.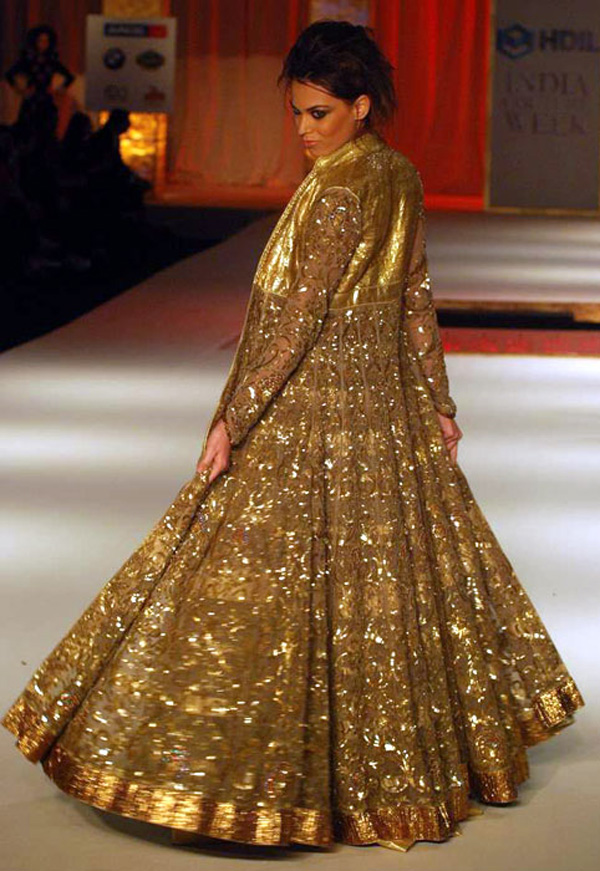 With his tousled, blond hair and penchant for button down shirts and white blazers it would be easy to mistake designer Rohit Bal for a suave Italian expat. He is, however, one of the most formidable fashion talents in India.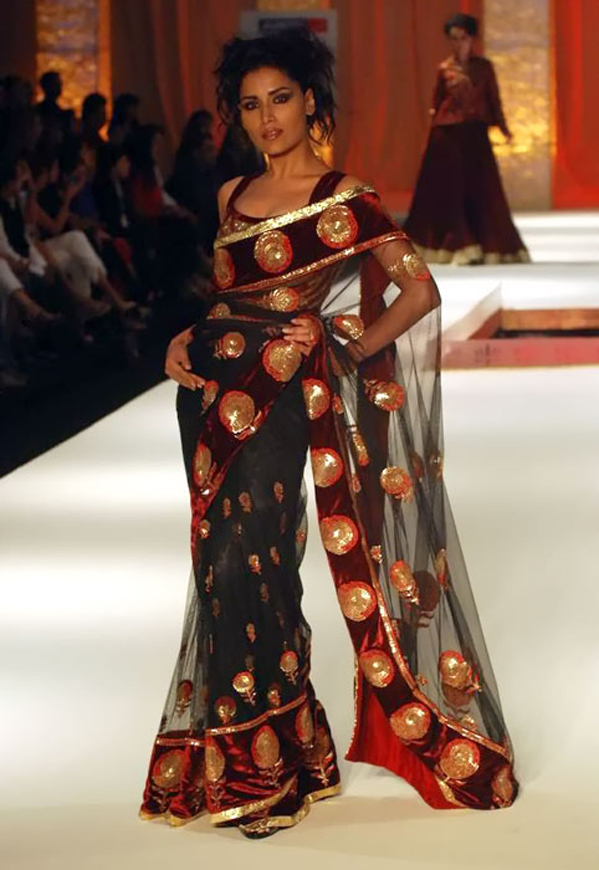 Bal, who hails from Kashmir, was always interested in design and began his fashion career after earning a degree from the National Institute of Fashion Technology in New Delhi. Encouraged by his mentor, Rohit Khosla, Bal launched his label in 1990 with a traditional men's wear line and then slowly, added a woman's wear collection which now includes bridal, couture and ready-to-wear. As a designer, Bal is known for his meticulous attention to detail. His pieces are intricately crafted and often incorporates the traditional embroidery techniques and textiles of his native Kashmir. Bal refers to his style as 'understated opulence' and true to that aesthetic his designs are free of rhinestones, crystals, sequins and any other extraneous "filler" embellishments. He prefers instead, to experiment with textures, shapes and volume, elements which are most evident in his couture collections.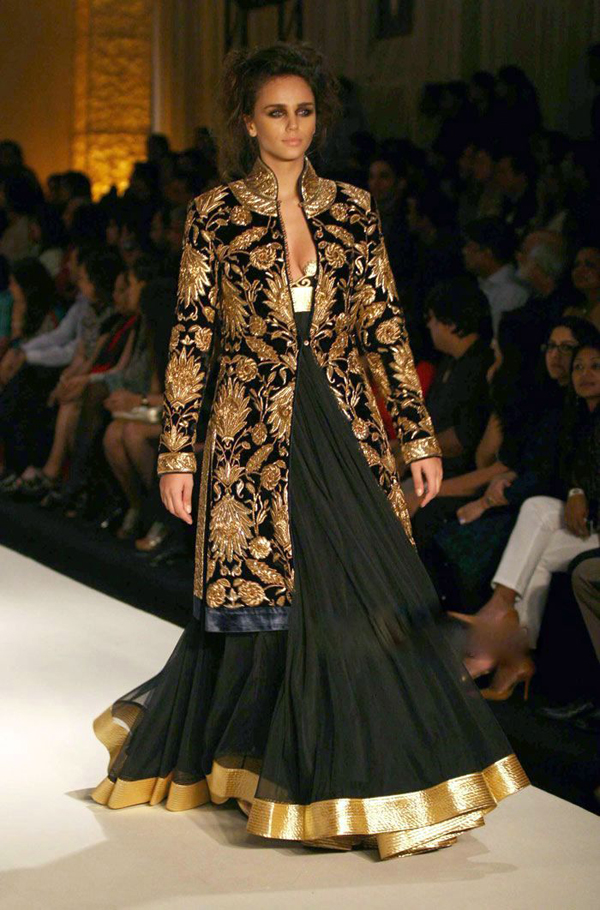 What sets Rohit Bal apart is his uncompromising individuality and his desire to focus on work that fuels his creativity. Unlike his contemporaries, the ubiquitous bridal lehenga is not an integral part of his collection. In fact, he only designs them on request for weddings.  What you'll find instead are long embroidered coats worn over dresses, saris and beautiful gowns. Bal's unique design sensibility has made him one of the few Indian designers whose collections are stocked by Western retailers such as CoutureLab in London. Additionally, Bal has shown his work in New York, London, Dubai, Singapore and Paris. It's Bal's unique ability to incorporate traditional design elements into modern silhouettes which tranced culture and geography that make him beloved not just in India but across the globe.
Check out our Facebook Page for more pictures from Rohit Bal's Collection.
Image Credit: FashionFad.In
If you like what you see so far, Click 'Like' below to see more!
Author:
neha
One Response to "Fashion Friday Feature: Rohit Bal"