Welcome to #FashionFriday on Marigold Events! #FashionFriday posts feature Indian Fashion Designers, talking about how they got started in the industry, and their unique style. Continuing with our series of posts written by Gina Mathew, Founder of Couture Rani, today we will feature Indian Fashion Designer Anamika Khanna, and her claim to fame.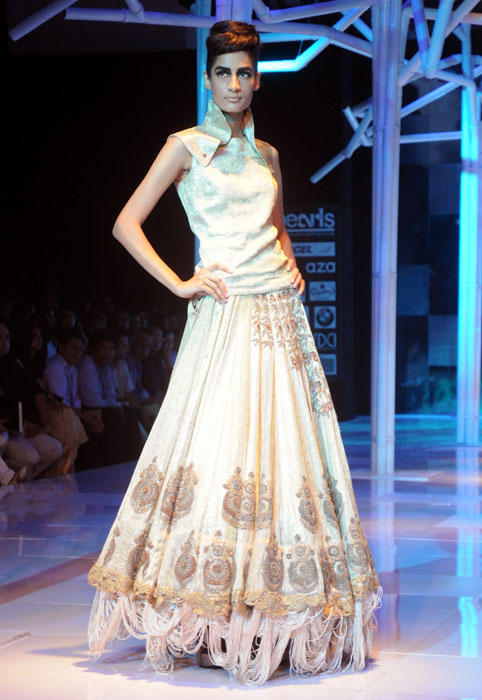 The Designer Anamika Khanna is one of those rare designers whose extraordinary talent makes you wonder why she hasn't yet become a worldwide phenomenon. But it might be just as well for her die hard fans that her talent has remained on the sub-continent, at least for now. With no formal training in fashion design, her career began after winning the Damania Fashion award in 1995. Shortly after her win she launched the Anamika Khanna label. She's has received numerous awards for her work including the Exports Council Award, the Kingfisher Designer of the Year Award, MTV Youth Icon Award for Designer of the Year and the Damania Fashion Hall of Fame honor.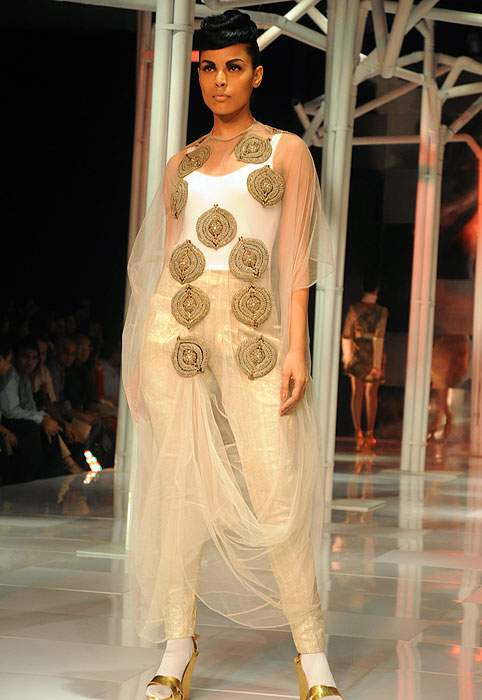 The Brand Anamika's design style is so uniquely her own that it defies traditional description. It's neither east or west, avant garde or classic but an amalgamation of delicate details, fluid shapes, flawless construction and beautiful fabrics that make her designs incredibly chic, elegant, and stylish. Her work is truly original and her designs are reflective of a new Indian design aesthetic, one that is focused on style and construction rather sparkly surface details.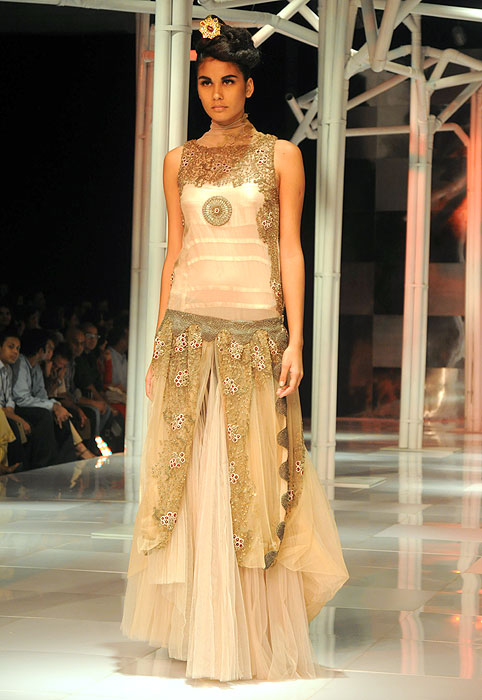 Global Recognition In 2004, Anamika launched her international ready-to-wear line called "ANA MIKA" which she showcased at London Fashion Week. Following the show, she was approached by Harrods to stock her collection in the store. In 2007, Anamika was invited to showcase her collection at Paris Fashion Week, and is one of only a handful of Indian designers who have been invited to do so.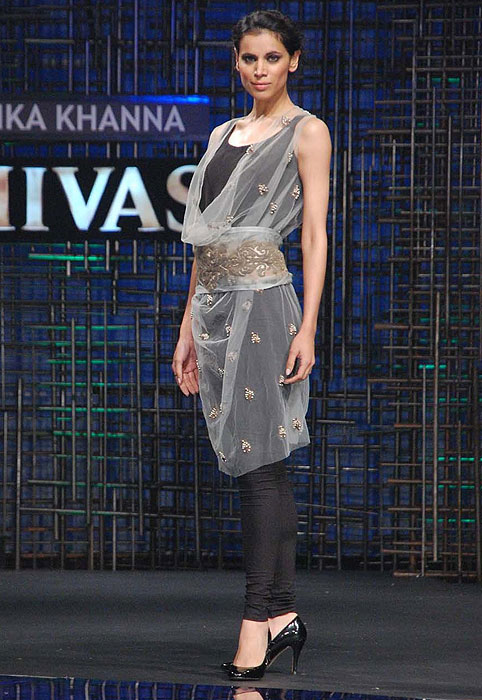 Bollywood Calling Anamika's collection is a favorite of  Bollywood actress Sonam Kapoor and the designer's pieces made it's big screen debut last year in Sonam's fashion centric movie, "Aisha."
Delhi Couture Week Show 2010
Video Credit: Couture Rani
Image Credit: fashionfad.in
Check out our Facebook Page for more pictures from Anamika Khanna's Collection.
If you like what you see so far, Click 'Like' below to see more!
Author:
neha