In the last post we featured Sabrina and Ranvijay's  Moghul Mujra themed Sangeet. In this post we will talk about the details of their decor and entertainment.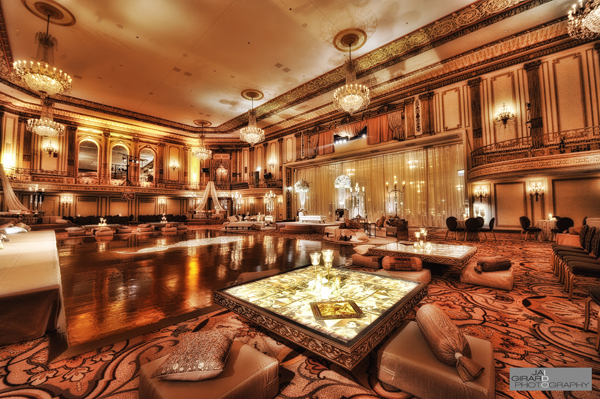 The venue was converted into a luxurious lounge with low, pillow-style Moghul seating.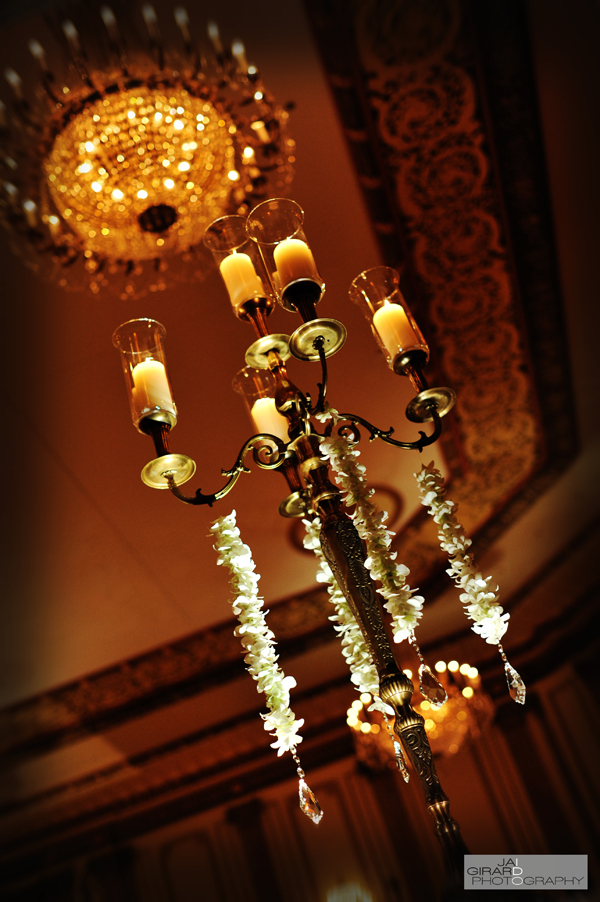 The decor was lush floral and the ambience, very romantic. Beautiful candelabras and candle walls added dramatic light to the opulent Ballroom.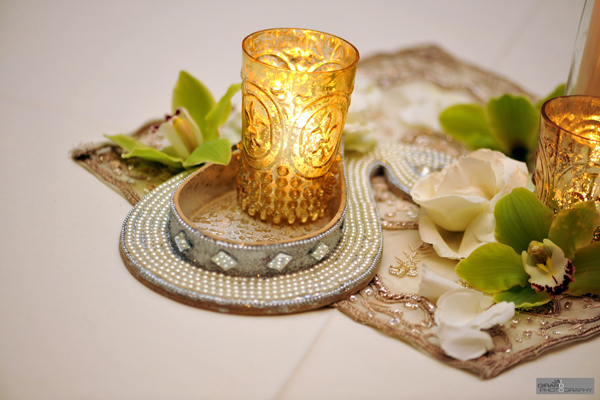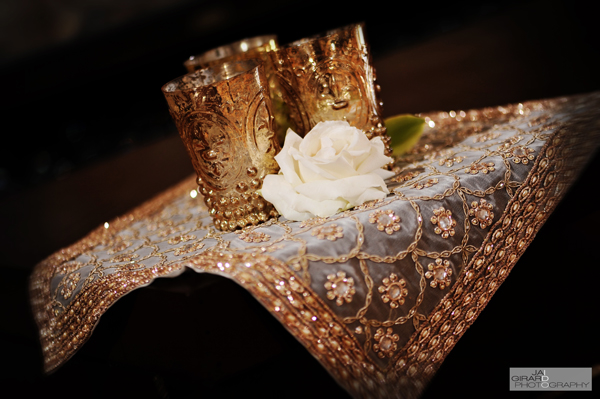 For the Sangeet, the State and Grand Ballroom at the Palmer House had a very palatial, antique, and Moghul feel to it.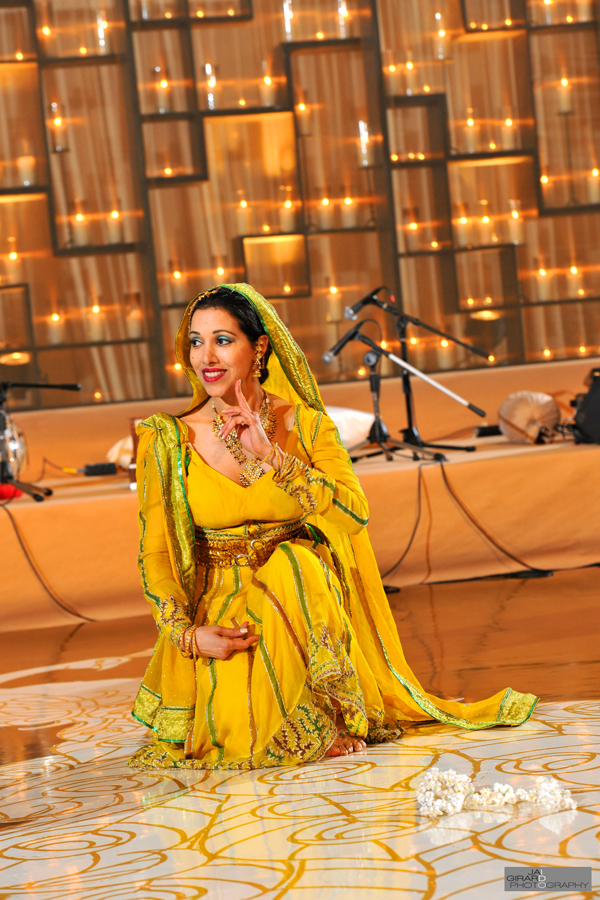 The live entertainment lineup at Sabrina and Ranvijay's Sangeet was phenomenal! They had the Bellytwins come  in from California to perform mujras to Bollywood classics dressed in eleborate and colorful costumes.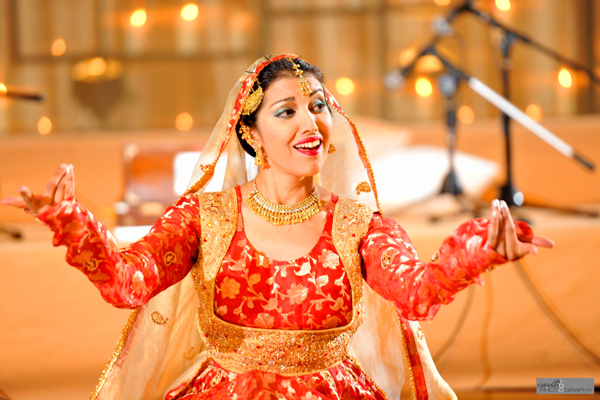 Ambika Raazdan's dance group were performing mujras on the balcony as guests were entering into the ballroom. Munni Begam, an acclaimed qawwali artist, performed with her group to international hits such as "Jhoom Barabar Jhoom".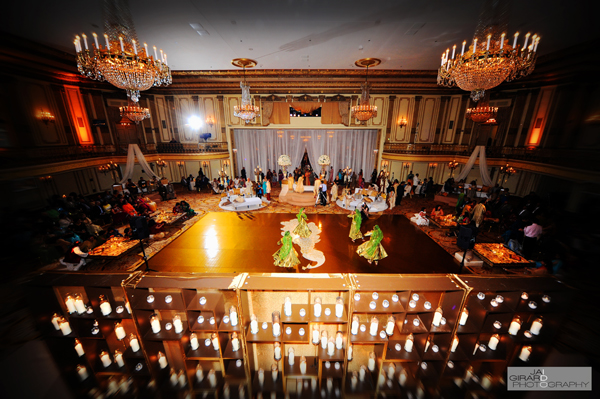 The event was planned by Sabrina Hans herself, and Nisar Naimi of Sabrina Hans Events.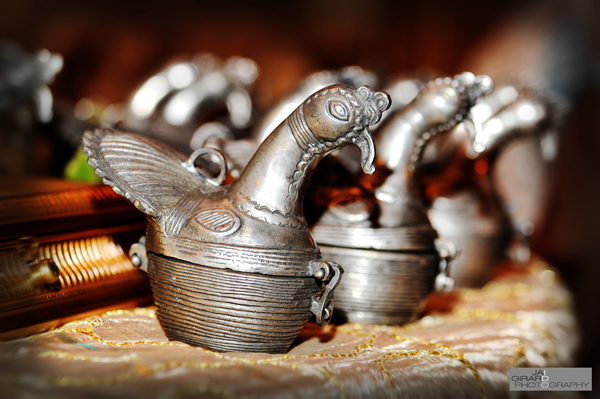 Image Credit: Jai Girard Photography
One Response to "Stunning Sangeet Night of Sabrina and Ranvijay: Part II"