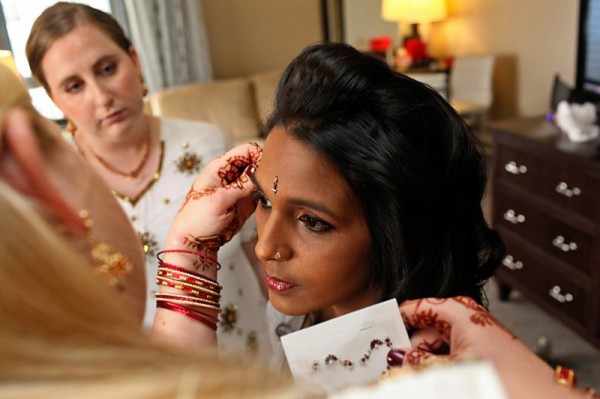 Pin It
How he proposed
Mallika & Adam met in college in Washington DC. To celebrate their fourth anniversary they went to Annapolis in Maryland, where they celebrated their first anniversary. They went on a walking tour of the city, and the tour guide kept not-so-subtly hinting that, after four years, it was about time for Adam to propose…little did she know. They also asked the concierge for advice on where to go for dinner, and the concierge kept telling them how she was trying to convince her son to propose to his girlfriend.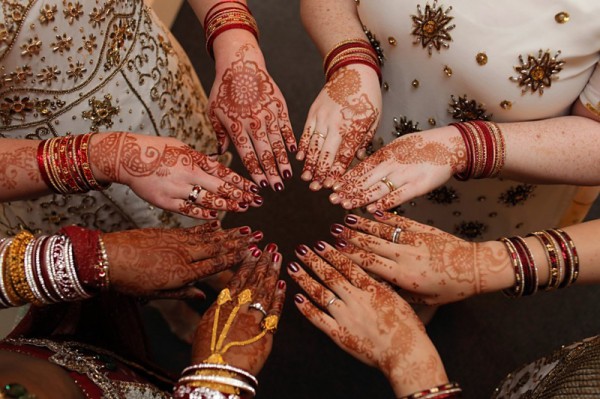 Pin It
They decided to toast the event by bringing some champagne out to a little secluded beach before dinner. After they took a sip, Adam had Mallika close her eyes, so he could give her a present. When she opened the present, there was the ring! What a  perfect way to celebrate their anniversary and to start a new phase of their lives!
Wedding Day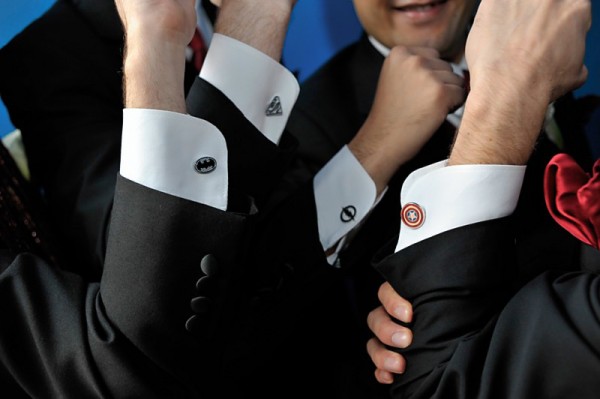 Pin It
Mallika and Adam's Wedding Day was a great reflection of their personalities. Adam's love for superheroes, was evident in the cufflinks worn by him and his groomsmen. I love the calla lilies and crystal accents used for the bride's bouquet and boutonnieres.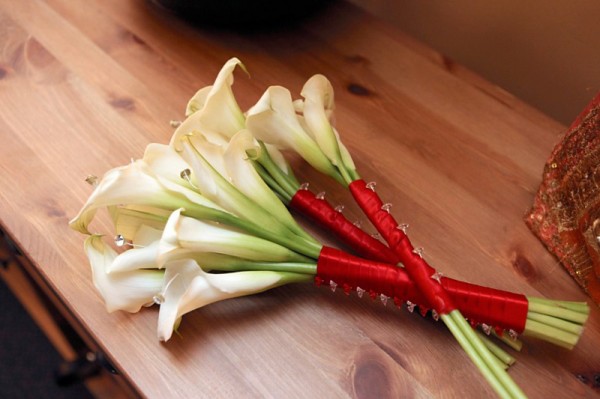 Pin It

Pin It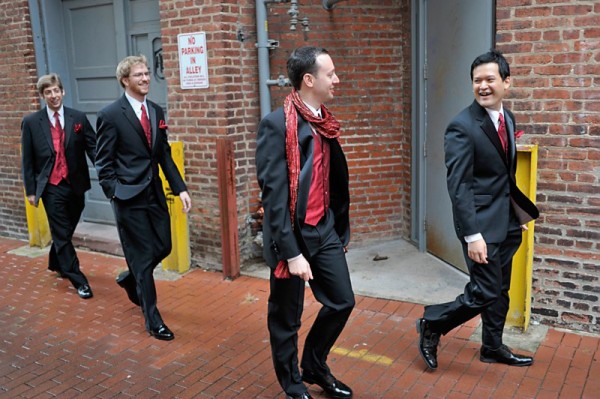 Pin It
The colors for Mallika and Adam's wedding were  red, white, and gold, which was used in everything: from their invitations to decor and outfits.  Mallika wore a beautiful lehenga in those exact colors paired with gold sandals and traditional jewelry. Adam and the groomsmen wore tuxedos with a red tie, and red vest, whereas the bridesmaids wore cream colored salwar kameez with gold sequins embroidery. Adam added a little bit of Indian touch to his look by wearing a traditional Indian stole that is typically worn with a sherwani.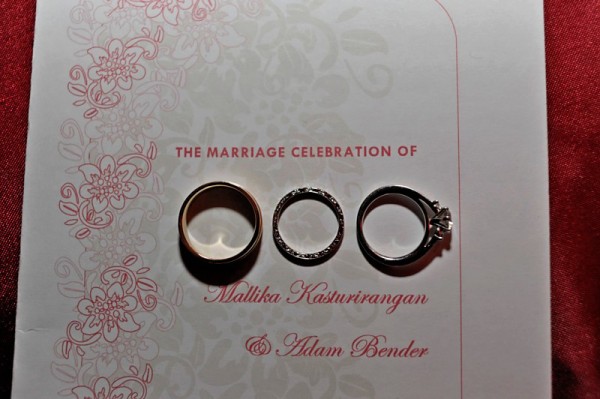 Pin It
Vendors:
1.        Flowers and Image Courtesy: Reva Bhatia of As U Wish, Inc
2.       Wedding Planner: Chrishaun of Elegance & Simplicity
3.        Henna: Sanober
4.        Hair/Make Up: Courtney Styles
5.       Photography: Robb Hill and John Heisel of Bella Pictures
We will be back soon with more pictures from Mallika and Adam's Wedding Ceremony and Reception. Stay tuned.
If you like what you see so far, Click 'Like' below to see more!
Author:
neha