Shopping in Delhi is fabulous! It is full of cute shopping areas with nifty stores. Yesterday I was shopping around in Greater Kailash I, N Block market, and found this amazing gift and home accessories store called Kassmi. Kassmi has some amazing collection of accessories and gifts, which can be used as wedding favors, gifts, as well as wedding trousseau.
[ad#Google Adsense]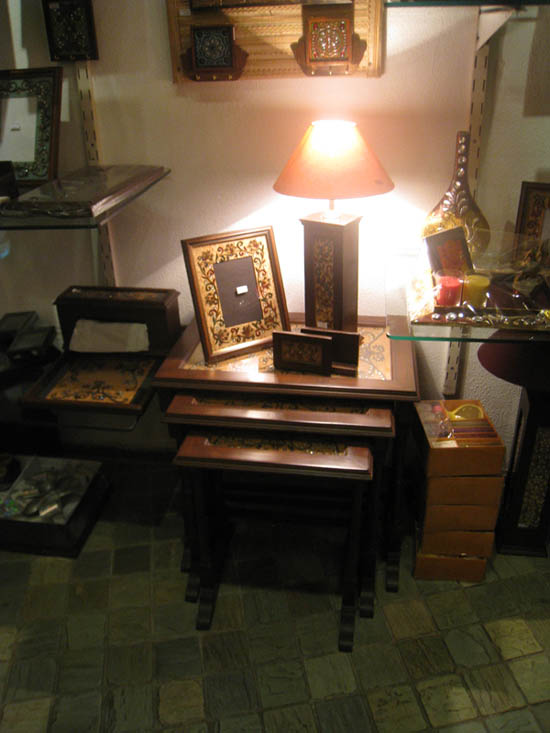 They have an amazing range of products, hand crafted using brocade and zardozi or dabka work, like trays, jewelry boxes, coasters, photo frames, lamps, corner tables, umbrella stands, planters, and lots more. I had the pleasure of meeting the owner, Smita Kasliwal, one of the owners of Kassmi, and talk to her about her work.
[ad#Google Adsense]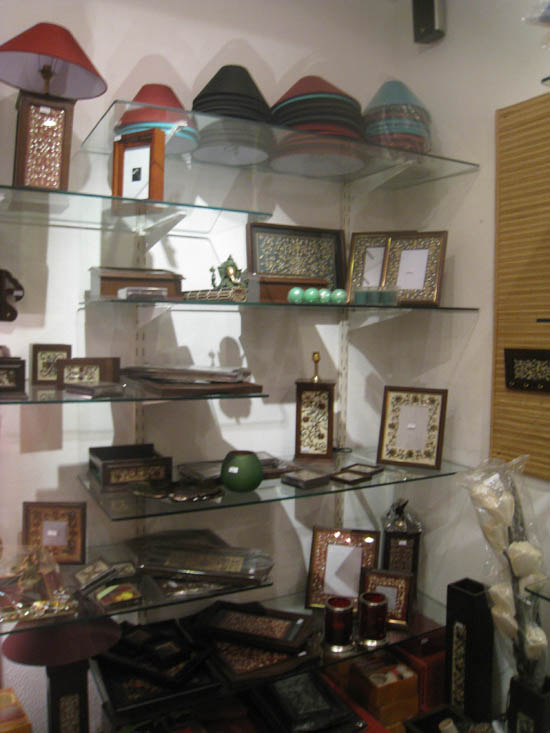 Zardozi work is very intricate, gold thread work, which never goes out of fashion. Brocade and Zardozi are usually used on sarees, salwar kameez and lehengas, but Smita has taken these fabrics and hand embroidery to a more unique level, by using it to design home accessories.
[ad#Google Adsense]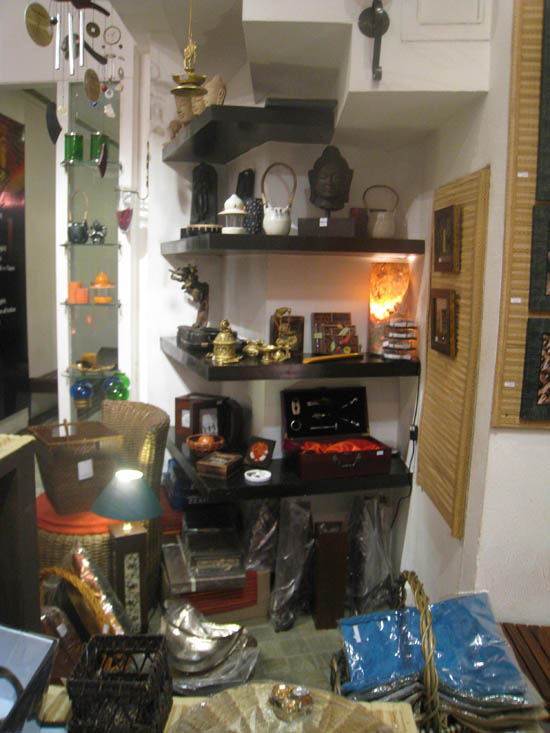 I found the stuff at Kassmi beautiful, practical, as well as reasonably priced. I really liked their coasters and I think that would make for a gorgeous and a very practical wedding favor. Kassmi take appointments at their store. I highly recommend shopping at this store as it has stuff in every budget range.
Next week I will be giving away a home accessory that I picked up from Kassmi. Please note that the views presented in this blog post are my unbiased views and this is not an endorsement.
If you like what you see so far, Click 'Like' below to see more!
Author:
neha
One Response to "Favor and gift shopping in Delhi"