Rangoli is a traditional Indian folk art of making colorful and decorative patterns. Today we are featuring numerous Rangoli designs from various Hindu Wedding Ceremonies photographed by Alex Moi.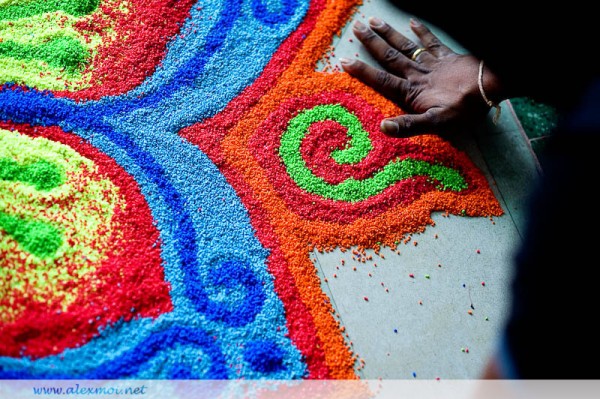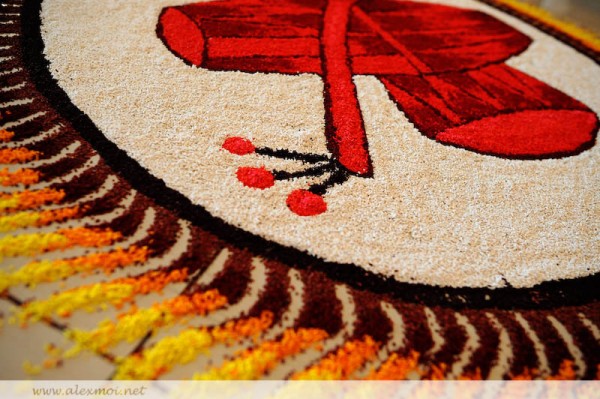 This beautiful art can be traced back to the legendary Ramayana, where Sita's wedding pavilion was decorated with a Rangoli. These are decorative designs are made on floors during Hindu weddings and festivals and are meant as sacred welcoming areas for the Hindu deities. There is ancient symbology that has been passed through the generations, which are depicted through this traditional art.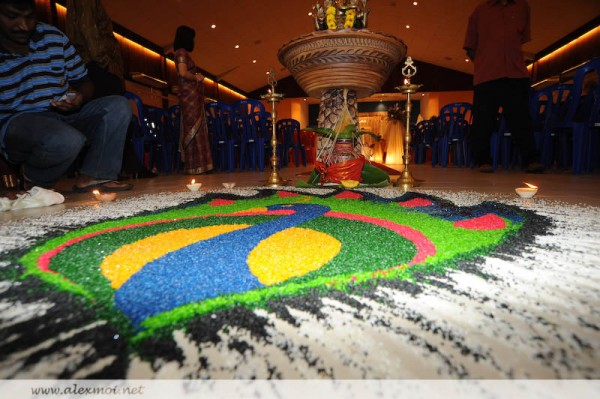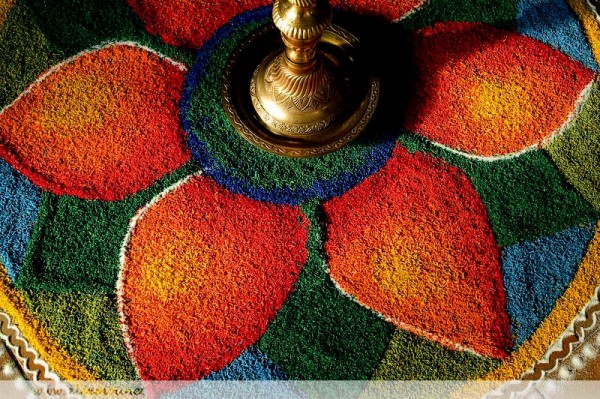 Rangoli looks beautiful and also brings good luck. Rangoli designs can be simple geometric shapes, deity impressions, flower and petal shapes, but they can also become very elaborate designs. The materials used in making a Rangoli are eco-friendly, since they are organic and natural. The base material used in a rangoli is usually dry or wet granulated rice or dry flour, to which Vermilion or Sindoor, Turmeric or Haldi, and other natural colors can be added. Other materials used include colored sand and even flowers and petals, as in the case of Flower Rangolis.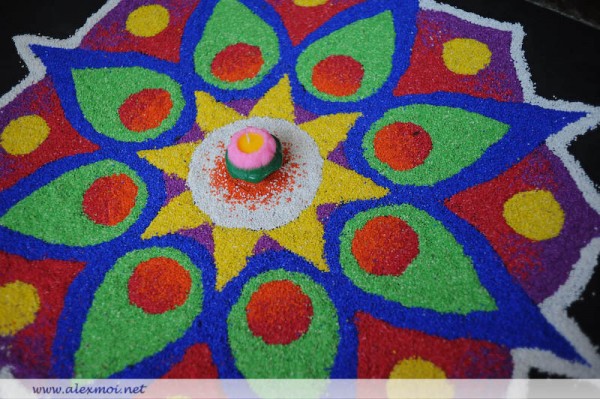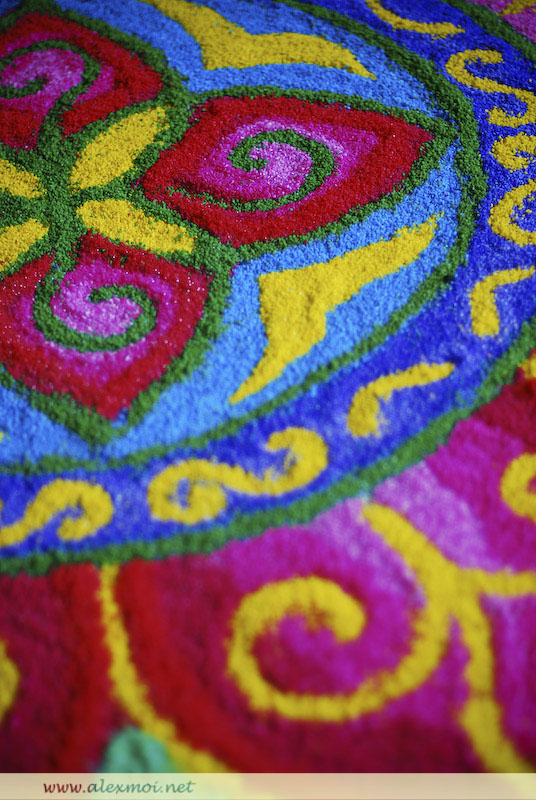 Photographs by AlexMoi Photography, International Destination Wedding & Portrait Photographer
Like AlexMoi Photography on Facebook.
2 Responses to "Rangoli: Traditional Indian Wedding Decoration"