No Indian Wedding is complete without Marigolds! The bright and vibrant hues of the flower are most perfect for celebrating weddings. Also known as Genda Phool in Hindi, marigold is not only a traditional Indian flower used in the decor, but also hold a symbolic role in the ceremonies or Puja.  Every petal of Marigold is a flower in itself, and it's beauty is magnified when all the petals come together. Like the flower, Indian Weddings consist of many little traditions for the joining of two families together, and "the creation of greater beauty". This essence of Marigold is captured by the song Genda Phool from the Bollywood movie "Delhi-6" (Watch the video of "Genda Phool").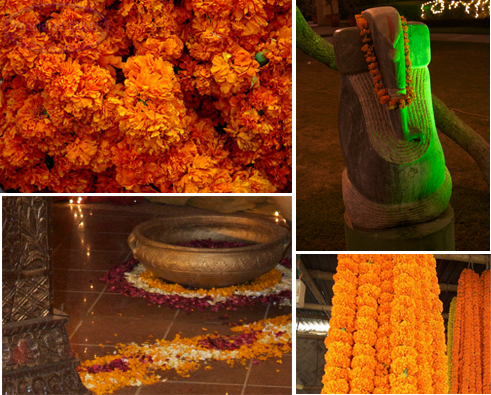 Hello, my name is Neha Goyal and I am a wedding and event consultant for Marigold Events. I hope to capture all the different facets of an Indian Wedding and present them on this blog, in the true spirit of this beautiful flower. When I planned my wedding, I was curious to know more about the various wedding traditions, wedding and reception themes, song ideas for first dance, DIY projects and how to make my wedding extra special. With my personal experiences and expertise, I will write on all of these topics. If there are topics that you would want to hear more about, please comment to this entry, or email me at neha@marigoldevents.com.
Let us begin to plan some beautiful weddings with Marigold!
8 Responses to "Beautiful Beginnings, Traditions and Marigold"