Happy Wedding Wednesday! Today we are featuring a beautiful Engagement Session of a lovely couple, Vidhya and Puneet, photographed by Lin and Jirsa. I was super thrilled when Vidhya, our avid reader, got in touch with me to feature her engagement photos. I fell in love with her beautiful story! She shares the same with the Marigold Events Readers. Here's wishing the couple a happily ever after! Enjoy!

How They Met
Puneet met Vidhya when he crashed her birthday party almost six years ago.  Vidhya was at Joseph's Cafe in Hollywood with some of her girlfriends, and one of them was good friends with Puneet.  In fact, despite having a ton of mutual friends, Puneet and Vidhya had never crossed paths until that night.  Puneet called his friend and asked her if he could stop by the club so that he could see her, and that was the beginning of Puneet and Vidhya's love story.  They spent the whole night talking and dancing, and went on their first date a few weeks after.  The two never looked back after that.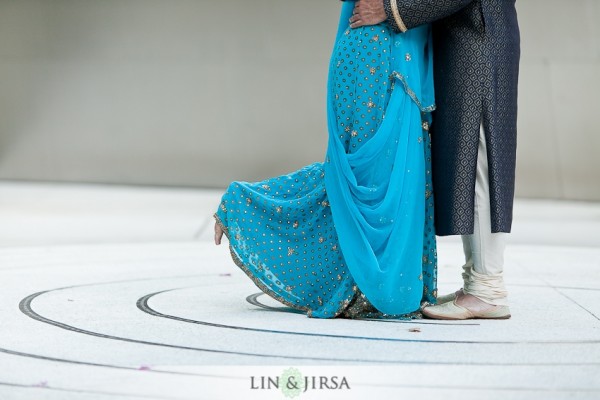 How He Proposed
Puneet proposed when Vidhya visited him in India in 2010.  Puneet was working in India for a few months and Vidhya went to Delhi to visit him.  At the beginning of her trip, Puneet made her buy a travel journal so that they could record their thoughts of the trip. Puneet is a writer and very thoughtful, so Vidhya did not think much of it, and they wrote in the journal almost every day.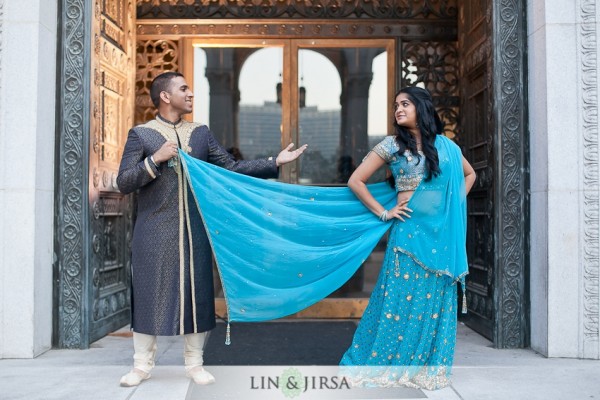 A few days later, the couple headed to Kerala to celebrate New Years.  On December 30, while they cruising the spectacular backwaters of Kerala on a houseboat, the couple discussed getting engaged, and Puneet asked Vidhya a ton of questions about what she wanted and did not want, which made her think the proposal was months away.
The next night, Puneet and Vidhya were getting ready to go out to a party, and while she was sitting on a sofa putting on my shoes, Puneet asked her to read his latest journal entry.  He had written a lot of stuff about their relationship and how much he loved Vidhya. Vidhya did not really read his entry because she really wanted to get going and start partying.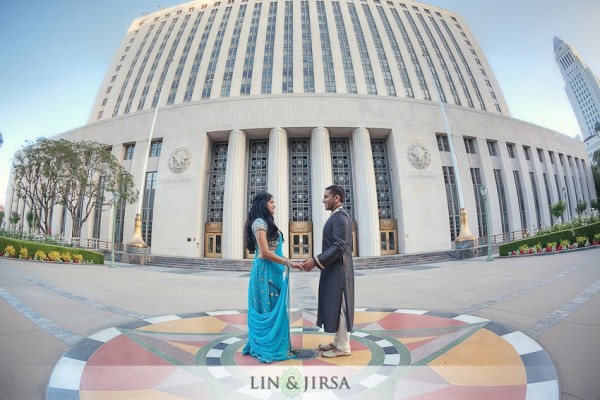 When she closed the journal and looked up, Puneet was standing there with a necklace, and asked Vidhya to marry him. After being in a shock for a few minutes of making sure it wasn't a dream and regaining composure, Vidhya told him yes. They called their families and best friends, and then celebrated their engagement by ringing in the New Year together in Kerala.  Puneet later told Vidhya that had she actually read his journal entry, she would have totally seen it coming as he actually proposed in the journal.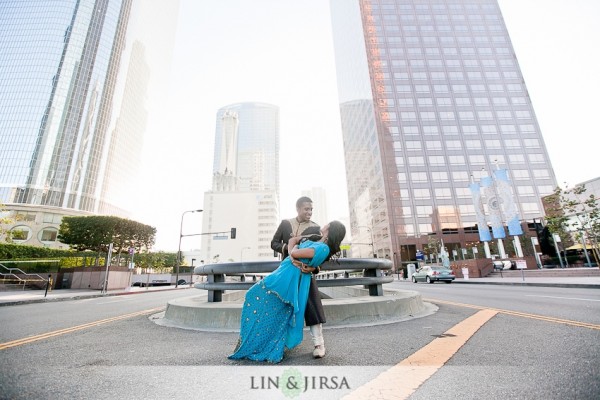 Engagement Session Location
The couple chose several locations in Downtown LA, including Walt Disney Concert Hall, The Courthouse, City Hall, and a scene in front of Occupy LA. All of these places hold big memories for the couple. Puneet and Vidhya both work in downtown as attorneys, and spent their free time hanging out and exploring the area. They love to see shows at the theaters in LA, and sample new restaurants. The amazing history and architecture made this a perfect location for their engagement session.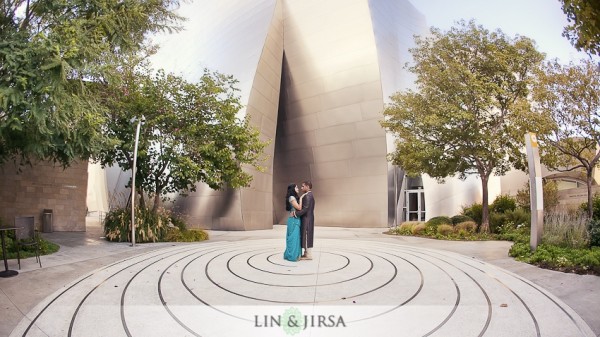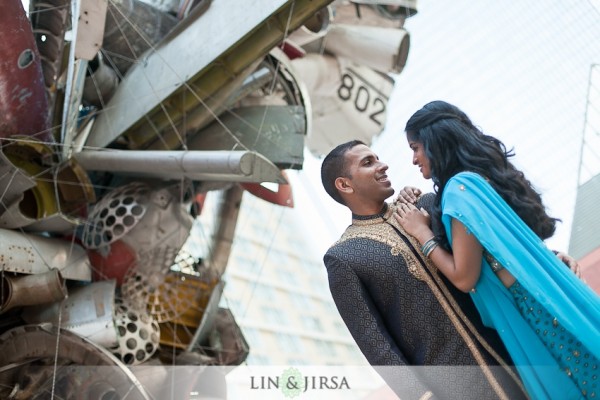 About the Couple
Vidhya and Puneet are both from Southern California, where her roots are Tamil, and his, Punjabi. The two joke how they are the real-life inspiration between Chetan Bhagat's book, Two States. They both live in LA and work as attorneys. The couple loves to travel and are huge foodies.
If you like what you see so far, Click 'Like' below to see more!
Author:
neha